INTRODUCING
ONLINE LEARNING PLATFORM AND COMMUNITY
FOR EOD TECHS AND BOMB SQUADS
■

ACCESS TRAINING DIRECTLY FROM YOUR BROWSER

■

150 CIRCUITS

■

1000 ACTIVE EOD/PBST USERS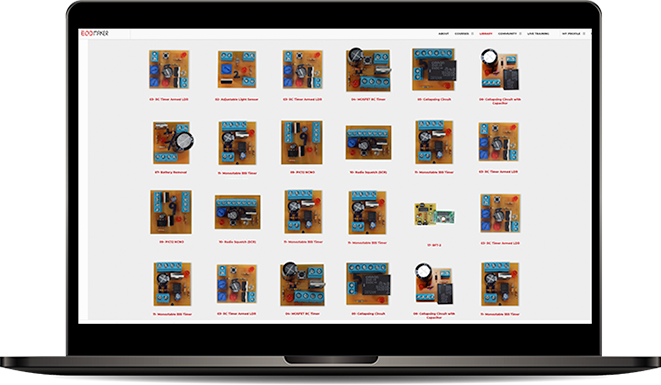 What is EOD Maker?
EOD Maker is an online portal designed for the EOD and PSBT community. Understanding the firing systems in IEDs requires a grasp of electronics. Therefore, we created a self-paced IED Electronics training system covering everything the EOD Technician needs to know. These courses contain theoretical and practical training to hone your skills, knowledge, and abilities. Since the course is online, it can be revisited if you don't understand a particular concept or as refresher training.
Elevate your training in IED Electronics with our library of over 150 current IED circuits used by terrorists and criminals worldwide. Our library is constantly expanding as bomb makers change and refine their tactics, techniques, and procedures. Every circuit includes an easy-to-follow reference guide, schematic view, layout view, and the code files required to follow along and build your own devices.
New to electronics? Start with our introductory electronics courses to learn fundamentals and much more! Then, connect with fellow Techs to ask questions, answer questions and share your builds in an interactive format.