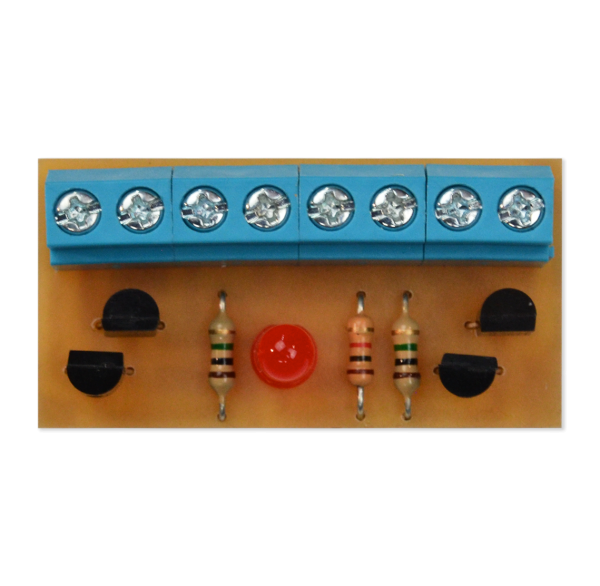 110- Transistor Trap Det Dual
$15.50 – $65.50
This circuit is designed to be used in a Category A scenario for hand entry training. The circuit is a derivative of a collapsing circuit but instead of a relay it uses four bipolar junction transistors (2 NPN and 2 PNP) and three detonators. Two of the detonators are trap detonators and if cut out of the circuit, either one will cause the circuit to function as designed.
Choose "Full Kit (PCB + Parts)" for a solder kit that includes all required parts for the build, a quick reference card and support from our amazing community of makers.
Choose "Assembled and Tested" for a fully assembled and tested ready to use device and reference card.